::: english below :::
NauntownMusic bietet individuell auf den Bedarf der Künstler zugeschnittene Management-Tätigkeiten an. Von PR & Marketingstrategien entwickeln, Pressetexte konzipieren über Promotion und Booking-Unterstützung bis hin zu Vertragsanalysen/ Vertragsabwicklungen, Beratung in KSK und GEMA Angelegenheiten und Labelakquise finden wir für alle Themen rund um die Musik das richtige Konzept.
Gemeinsam mit den Künstlern erarbeiten wir karrierefördernde Konzepte. Dabei versuchen wir, das "Produkt" Musik besser auf dem Markt zu platzieren. Wir coachen die Künstler in Sachen Außendarstellung, optimieren den Webseiten Content, verfassen individuelle Pressetexte und erarbeiten sinnvolle Marketing Strategien.
Gemeinsam mit unseren Partnern können wir den Künstler in vielen Dingen des Business-Alltags beraten.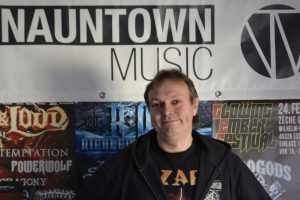 NauntownMusic offers individually management activities fits perfect to the artists.  From PR, press texts, conceiving & developing marketing strategies, promotion and supporting booking activities up to contract analyses/contract carrying outs, advice in KSK and GEMA matters and label acquisition:  We find the correct concept for every topics round the music.
Together with the artists we work out career-promoting concepts. We try to put the"product" music better on the market. We coach the artists in the area of outer representation, optimize web pages content this one, write individual press texts and work out sensible marketing strategies.
Together with our partners we can advice the artist in many things of the business routine.
Kontakt/Contact:
Frank Wilkens CEO
Zeilstraße 15
61279 Grävenwiesbach
phone: +49 6086 969491