MHF & MCR geben Partnerschaft bekannt
MHF & MCR announce partnership
:::english always among the german part:::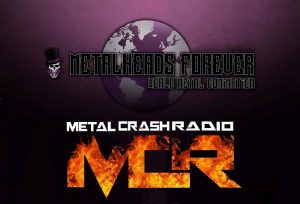 Metalheads Forever (mit über 165.000 Mitgliedern, die größte Metal Community in Facebook und einem eigenen Onlinemagazin) aus Canada/USA/Worldwide und Metal Crash Radio in Deutschland starten eine Partnerschaft. Damit trifft zusammen, was zusammen gehört: die Leidenschaft für Metal mit der Idee diese Leidenschaft international zu vereinen sowie die Bedürfnisse von Gleichgesinnten zu befriedigen (MHF) und die Liebe zur Musik sowie dem Wunsch auch "noch" international unbekannteren Bands eine Plattform für Support zu geben, die ebenfalls keine Ländergrenzen kennt (MCR). Ziel ist es, die Metalheads Forever Gemeinschaft weiter wachsen zu lassen, die Bedürfnisse unserer Mitglieder, Freunde und aller Metalliebhaber nach Neuigkeiten sowie legendären Erinnerungen über Ländergrenzen hinweg zu befriedigen und talentierte Bands zu supporten, indem wir gegenseitig Neuigkeiten (Videos, Alben…) auf unseren Plattformen veröffentlichen und ihre Musik spielen.
Zitat David Maloney (CEO Metalheads Forever) zur Partnerschaft:
"Ich bin so stolz und fühle mich geehrt, eine weitere Verbindung anzukündigen, eine weitere Ergänzung der Metalheads Forever-Familie. Ich möchte Tina Bousikas (CEO Metal Crash Radio) zum nächsten Schritt in der Evolution von MHF und auch MCR begrüßen. Diese Fusion wird uns als Metalheads, Freunde und Geschäftspartner näher zusammenbringen."
—————————————-
Metalheads Forever (with over 165,000 members, the largest metal community in Facebook and owns an online magazine) from Canada/USA/Worldwide and Metal Crash Radio in Germany are starting a partnership. This brings together what belongs together: the passion for Metal with the idea to unite this passion internationally and to satisfy the needs of like-minded people (MHF) and the love of music as well as the desire to give bands, which are internationally "still" not so much known, a support platform that also knows no borders (MCR). The goal is to keep the Metalheads Forever community growing, meet the needs of our members, friends and all metal lovers for news and legendary memories across borders, and support talented bands by publishing news (videos, albums …) on our platforms and playing their music.
Quote David Maloney (CEO Metalheads Forever) about the partnership:
"I'm so proud and honored to announce another union, another addition to the Metalheads Forever family. I would like to welcome Tina Bousikas (CEO Metal Crash Radio) to the next step in the evolution of MHF as well as MCR. This merger will bring us closer together as metalheads, friends and business partners respectively."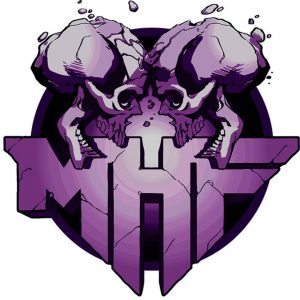 Zitat Tina Bousikas (CEO Metal Crash Radio) zur Partnerschaft:
"Musik verbindet, hilft mit den eigenen Gefühlen klar zu kommen und ist eine Sprache, die jeder spricht und versteht. Musik ist eine Lebenseinstellung. Gerade in einer Welt, die immer schnelllebiger und hektischer wird, brauchen wir alle ein kleines bisschen mehr… Freiheit… mehr Spaß, mehr gute Laune… mehr Rock 'n' Roll und Metal. Es gibt so unglaublich viele talentierte Bands, die uns dieses Freiheitsgefühl geben können. Viele befinden sich allerdings leider noch im Schatten, weil nicht nur das Leben hektischer, sondern auch das Musikbusiness härter geworden ist. Von heute auf morgen werden wird das nicht ändern können, aber wir können es gemeinsam besser machen. Mit Metalheads Forever und David habe ich das Licht gefunden nachdem ich gesucht habe. Und mit diesem Licht wird es uns gemeinsam gelingen den richtigen Weg zu finden. Ich bin sehr dankbar für die Partnerschaft und die Hilfe und freue mich sehr auf die Zusammenarbeit."
—————————————-
Quote Tina Bousikas (CEO Metal Crash Radio) about the partnership:
"Music connects, helps to come to terms with one's own feelings and is a language that everyone speaks and understands. Music is a way of life. Especially in a world that is getting faster and more hectic, we all need a little bit more … freedom … more fun, more good mood … more Rock'n'Roll and Metal. There are so many talented bands that can give us that sense of freedom. Unfortunately, many are still in the shadows, because not only the life got more hectic, but also the music business has become harder. We will not change it overnight, but we can do it better together. With Metalheads Forever and David I found the light after I searched. And with this light we will succeed together to find the right way. I am very grateful for the partnership and the help and I look forward to working with Metalheads Forever."
Links:
http://www.metalcrash-radio.de/
https://www.facebook.com/officialmhf/
https://www.facebook.com/MHFOfficial/
https://www.facebook.com/groups/MetalOnLoud/