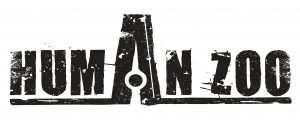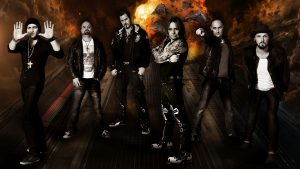 Die mit Sicherheit in diesem Musikbereich außergewöhnliche Musikbesetzung, Gitarre/Bass/Drums/Vocals/ Keyboards & Saxophone, verleiht der Formation eine gewisse Extravaganz. Seit mittlerweile 12 Jahren nimmt die sechsköpfige Combo das Publikum direkt ins Visier und ist in Ihrem Genre nicht mehr wegzudenken.
Das umjubelte Erstlingswerk `Precious Time` (2006), produziert von Dennis Ward (Pink Cream 69), erstaunte die Fachpresse wie auch das Publikum vielerorts. HUMAN ZOO wurde beim Publikumsvoting der Rockzeitschrift Rock It! zum "Newcomer des Jahres 2006" gewählt und legt in den folgenden Jahren 3 weitere Alben nach. Gemäß dem Titel des Albums "My Own God" (2016) beweisen Human Zoo nachdrücklich, dass sie sich immer treu geblieben sind. Unter anderem konnte Human Zoo mit der aktuellen CD "My Own God" den INNOCENT AWARD 2016 des Magazins "Cute and Dangerous" gewinnen.
Rock ganz einzigartig, modern und eingängig interpretiert und immer nah am Puls der Zeit, so kann die Musik der Schwabenrocker charakterisiert werden. Abwechslungsreiche und klassische Rockelemente werden mit modernen Einflüssen kombiniert, was den typischen Human Zoo Style entstehen lässt. Ihre spektakulären Bühnenshows machen jeden Auftritt zu einem unvergesslichen Event.
Durch zahlreiche überzeugende Shows bei Auftritten in den folgenden Jahren mit den Scorpions, Gotthard, Y&T, BAP, Krokus, Pink Cream 69, Axxis, Bonfire sowie auf unzähligen Festivals wie dem ROCK OF AGES FESTIVAL, dem H.E.A.T FESTIVAL, dem ICE ROCK FESTIVAL, dem TENNWILL FESTIVAL dem BANG YOUR HEAD FESTIVAL sowie der Nightliner "EUROPA-TOURNE" mit LILIAN AXE (USA) unterstreichen HUMAN ZOO nachdrücklich ihre Stellung als hervorragender Live-Act.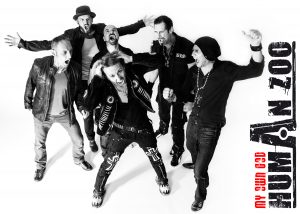 Human Zoo hat 4 CD´s veröffentlicht bisher:
1. CD Precious Time (2006)
2. CD Over The Horizon (2007)
3. CD Eyes Of The Stranger (2011)
4. CD My Own God (2016)
Facebook: https://www.facebook.com/Human-Zoo-144198782340378/
Homepage: https://www.humanzoo-music.de