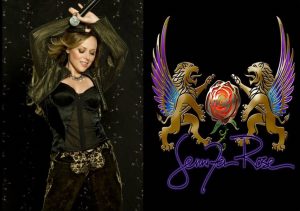 Jennifer Rose – aus Phoenix, Arizona (USA)
Genre: Rock, Alternative Rock, Indie
Im April 2018 hat Jennifer Rose 4 neue Rock/Alternative Songs veröffentlicht (self-released).
"

I Am The Light"

"

Night Bird"

"

1977"

"

Sands of Time"
Aufgenommen wurden diese von Produzent Mikal Blue bei Revolver Recording in Los Angeles.
Alle Songs von Jennifer Rose sind auf iTunes, Amazon sowie allen bekannten Streaming-Seiten verfügbar.
Jennifer Rose liefert eine Rock-Attitüde mit Botschaften von Selbstbestimmung, Inspiration und Motivation. "Wenn du es träumen kannst, dann glaube daran – mach die Arbeit, denn der Traum kann von dir gelebt werden! Wenn du kein Risiko eingehst, wirst du keine Chance bekommen."
Neben ihren eigenen Songs macht sie auch das Co-Writing und die Aufnahmen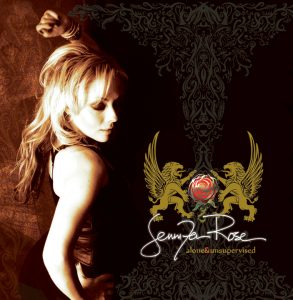 neuerSongs für Episoden der kommenden HD-Veröffentlichung der Baywatch TV-Serie. Songs schreiben, mit einem Gefühl für die Musik aus dieser Zeit liegt ihr genauso wie das Schreiben von Songs, die in den Serien "Two Broke Girls" und "The Bold and the Beautiful" veröffentlicht wurden.
Jennifer Rose ist in Südkalifornien geboren und aufgewachsen. Sie hat eine klassische Ausbildung und bereits alle Genres gesungen und gespielt. Jennifer hat in Cover- und Tribute-Bands, in Casinos, beim L. A. County Fair, auf der Hollywood Bowl sowie in Clubs, verschiedenen Industry-Shows in L.A – einschließlich Paramount Studios und dem Sunset Strip – und einer kurzen Tour in Toronto (Kanada) gespielt.
Jennifer kultivierte einen einzigartigen Sound, der ihre Stärken und ihre Liebe für alle Musikrichtungen widerspiegelt, die sie beeinflusst hat. Mit der Betonung auf Classic Rock und Modern Rock – sie fügt in verschiedenen Geschmacksrichtungen ein einzigartiges Hörerlebnis hinzu und liefert dynamische Vocals und Texte.
Zu ihren Höhepunkten gehören auch Musikauszeichnungen und Interviews wie beim Radiosender The Edge 100.1 FM (Los Angeles), Gewinnerin des "Cat Fight", bei dem sich die Anrufer für Jennifer Roses mit "I Go A Little Mental" entschieden und damit Katy Perrys mit "I Kissed a Girl" geschlagen hatten. Aber auch Clear Channel NEW! Featured Artist- Star 89.7(FM, L.A), 104.3 MYFM(L.A.), KISS 102.7 FM (L.A), sowie weitere verschiedene Radiosender in den USA, aber auch in U.K.
Bisherige Veröffentlichungen:
Album "Alone & Unsupervised"

Single "Love Is The Light"

Single "Galaxy"

Single "What If"
FACEBOOK: https://www.facebook.com/JenniferRoseRocks/
HOMEPAGE: http://www.jenniferroserocks.com/