… Partnerschaft mit Metal Crash Radio & Metalheads Forever Magazine
Website: www.rock-of-ages.de
Ticket Link: www.rock-of-ages.de/tickets
Facebook: www.facebook.com/rockofagesgermany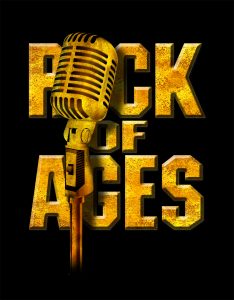 ::: english below :::
Das Festival…
Idyllische Lage, gemütliche Atmosphäre, familienfreundliche Preise und ein stets hochkarätiges Künstleraufgebot: Seit dem Auftakt im Jahr 2006 hat sich das Rock Of Ages Sommer Open Air in Seebronn dank seines außergewöhnlichen Konzepts nicht nur als feste Größe in der deutschen Festivallandschaft etabliert, sondern auch als Pflichttermin für Liebhaber zeitloser Gitarrenmusik. In diesem Jahr findet das Event, dem seine Stammbesucher gerne ein gewisses Woodstock-Flair attestieren, bereits zum dreizehnten Mal in Folge statt.
Seinen Einstand feierte das ROCK OF AGES am 28. Juli 2006. 6000 Besucher ließen sich damals an zwei Veranstaltungstagen von insgesamt 15 Bands begeistern – darunter Größen wie URIAH HEEP, WISHBONE ASH, dem ehemaligen MARILLION-Sänger FISH, THE SWEET, GOTTHARD und den beiden Headlinern TWISTED SISTER und SAGA. Die durchweg positive bis begeisterte Resonanz seitens Publikum, Bands und den Anwohnern und Vertretern der Rottenburger Gemeinde Seebronn sprachen eine deutliche Sprache: Ein Auftakt nach Maß. Daher ging das ROCK OF AGES im Folgejahr 2007 in die zweite Runde. Hauptacts waren die deutsche Rocklegende BAP sowie die PINK FLOYD-Show von THE MACHINE, und auch das weitere Programm glänzte mit Größen vom Schlage MANFRED MANN'S EARTH BAND, BARCLAY JAMES HARVEST feat. LES HOLROYD, MAGNUM, KROKUS oder PINK CREAM 69.
Auch 2008 kamen etliche namhafte Künstler nach Seebronn, darunter THE HOOTERS. THE ORCHESTRA, IN EXTREMO und abermals URIAH HEEP, die im Vorfeld ein kostenloses Konzert für die Insassen der Vollzugsanstalt Rottenburg spielten.
In den beiden Folgejahren waren die Billings besonders hochkarätig besetzt: 2009 traten der inzwischen verstorbene Ausnahmegitarrist GARY MOORE und die Boogie Rock-Urväter STATUS QUO auf, die von musikgeschichtsträchtigen Acts wie 10CC, MOTHER'S FINEST oder ROGER CHAPMAN flankiert wurden. Im fünften Veranstaltungsjahr spielten 2010 Publikumslieblinge wie FOREIGNER, GOTTHARD, SUZI QUATRO oder GOLDEN EARRING in Seebronn auf, und in den Folgejahren waren dann unter anderem ALICE COOPER, JETHRO TULL, KANSAS, THE ALAN PARSONS LIVE PROJECT, EUROPE, THE BOSSHOSS, BOB GELDOF, AVANTASIA, LORDI, SLADE oder ERIC BURDON & THE ANIMALS zu Gast – kurzum: Das Who is Who der Rockgeschichte.
2015 stand dann das zehnjährige Jubiläum an – und läutete eine neue Ära für das ROCK OF AGES ein. Um das runde Jubiläum gebührend zu feiern, kam mit dem Sonntag erstmals ein dritter Veranstaltungstag hinzu. Vom 31. Juli bis zum 2. August durften sich die Besucher über ein besonders umfang- und abwechslungsreiches Programm freuen, und vor allem für junge Gäste wurde noch mehr geboten als sonst: Am Sonntag stand ein buntes Familienprogramm auf dem Plan, bei dem auch der prominente Kinderlied-Autor und -Interpret Detlev Jöcker gemeinsam mit seiner Begleiterin Arabella Wirbelwind für Unterhaltung bei Groß und Klein sorgte. Zahlreiche Attraktionen wie eine Hüpfburg, Kinderschminken oder Fun Balls sorgten dafür, dass es auch in den Pausen und danach nicht langweilig wurde.
Auf der Bühne standen von Freitag bis Sonntag natürlich auch abermals zahlreiche bekannte Größen wie MANFRED MANN'S EARTH BAND, URIAH HEEP, MICHAEL SCHENKER'S TEMPLE OF ROCK mit Gaststar Graham Bonnet, SUZI QUATRO, THE SWEET, NAZARETH, THE HOOTERS, THE LENINGRAD COWBOYS, MAGNUM, FISH, D-A-D oder THE TUBES. Ein ganz besonderes Highlight war der Auftritt des ROCK MEETS CLASSIC-Projekts am Freitag Abend: Das 40köpfige Bohemian Symphony Orchestra Prag kam unter Ägide des deutschen Hard Rock-Pioniers Mat Sinners nach Seebronn – und brachte prominente Gäste mit: TWISTED SISTER-Sänger Dee Snider, Michael Kiske, mit HELLOWEEN zum Weltstar geworden und heute bei UNISONIC, Joe Lynn Turner, der einst bei keinen Geringeren als RAINBOW und DEEP PURPLE am Mikrofon stand, Marc Storace von KROKUS und Nachwuchsstar Jennifer Haben, die derzeit mit BEYOND THE BLACK für Furore sorgt, begleiteten das Ensemble und gaben orchestrale Versionen ihrer größten Hits zum Besten.
Der große Zuschauerzuspruch und das begeisterte Feedback waren Anlass zu dem Entschluss, auch in den Folgejahren mit dem Drei-Tage-Konzept inklusive Familienprogramm weiterzumachen. Das Programm des ROCK OF AGES 2016 war abwechslungsreicher denn je: Neben den Hauptacts AVANTASIA und IN EXTREMO kamen unter anderem die kanadischen Rocker SAGA, die US-Legende BLUE ÖYSTER CULT und die Briten SLADE nach Seebronn – aber auch die Österreicher ERSTE ALLGEMEINE VERUNSICHERUNG, die die Besucher am Sonntag mit Hits wie 'Küss die Hand schöne Frau', 'Fata Morgana' oder 'Märchenprinz' begeisterten. Als Abschlussact war ein Auftritt der großen weiblichen 80er-Jahre-Ikone KIM WILDE geplant, der indes an einer Landebahn-Sperrung des Stuttgarter scheiterte. Doch die Pop-Sängerin holte ihre Show nach – und stand neben Namen wie GOTTHARD, MARILLION, SUBWAY TO SALLY, PRETTY MAIDS, BLUES PILLS oder SPIDER MURPHY GANG bei der Festival-Auflage 2017 auf dem Programm.
2018 ging es weiter: SWEET spielten ebenso eine der letzten Shows ihrer langen Laufbahn in Seebronn wie FISH, mit MR. BIG und ULTRAVOX-Sänger Midge Ure gastierten große Stars auf dem Festgelände, die außergewöhnlich originalgetreue PINK FLOYD-Tribute Band ECHOES präsentierte im Rahmen ihrer opulenten Show ebenfalls diverse prominente Gäste wie SAGA-Stimme Michael Sadler, THE HOOTERS sorgten mit ihren größten Hits für fantastische Stimmung und DIRKSCHNEIDER für eine ordentliche Portion erfrischende Härte, während die BLACK STAR RIDERS das Publikum nachhaltig überzeugten, dass sie zurecht das große Erbe THIN LIZZYs verwalten. Wieder einmal hatte sich die bunte Mischung bewährt…

The festival…
Idyllic location, cozy atmosphere, family-friendly prices and a consistently high-caliber of artists: Since the kick-off in 2006, the Rock Of Ages Summer Open Air in Seebronn has not only established itself as a fixed size in the German festival landscape, thanks to its extraordinary concept, but also as a must-attend event for lovers of timeless guitar music. This year, for the thirteenth time in a row, the event, which its regular visitors like to attest to a certain Woodstock flair, is taking place.
The ROCK OF AGES celebrated its debut on July 28, 2006. At that time, 6000 visitors attended a total of 15 bands on two days – including greats such as URIAH HEEP, WISHBONE ASH, the former MARILLION singer FISH, THE SWEET, GOTTHARD and the two Headliners TWISTED SISTER and SAGA. The consistently positive to enthusiastic response from the audience, bands and local residents and representatives of the Rottenburg community Seebronn spoke a clear language: a prelude to measure. Therefore, the ROCK OF AGES went in the following year 2007 in the second round. The main acts were the German rock legend BAP and the PINK FLOYD show by THE MACHINE, and the rest of the program also shone with greats like MANFRED MANN'S EARTH BAND, BARCLAY JAMES HARVEST feat. LES HOLROYD, MAGNUM, CROCUS or PINK CREAM 69.
Also in 2008, a number of well-known artists came to Seebronn, including THE HOOTERS. THE ORCHESTRA, IN EXTREMO and again URIAH HEEP, who played a free concert in advance for the inmates of the prison Rottenburg.
In the following two years, the billings were particularly high-carat cast: in 2009, the now late exceptional guitarist GARY MOORE and the boogie rock founding fathers STATUS QUO appeared, flanked by music history acts such as 10CC, MOTHER'S FINEST or ROGER CHAPMAN. In the fifth year of the event, 2010 crowd favorites such as FOREIGNER, GOTTHARD, SUZI QUATRO or GOLDEN EARRING performed in Seebronn, and in the following years ALICE COOPER, JETHRO TULL, KANSAS, THE ALAN PARSONS LIVE PROJECT, EUROPE, THE BOSSHOSS, BOB GELDOF AVANTASIA, LORDI, SLADE or ERIC BURDON & THE ANIMALS – in short: the who's who of rock history.
2015 marked the tenth anniversary – and ushered in a new era for ROCK OF AGES. To celebrate the round anniversary, a third day of events was added for the first time on Sunday. From 31 July to 2 August, visitors were able to enjoy a particularly extensive and varied program, and especially for young guests was offered more than usual: On Sunday was a colorful family program on the plan, in which the prominent children's song author and interpreter Detlev Jöcker and his companion Arabella Wirbelwind provided entertainment for all ages. Numerous attractions such as a bouncy castle, face painting or fun balls made sure that it was not boring in the breaks and afterwards.
From Friday to Sunday, of course, once again numerous well-known greats were standing on the stage such as MANFRED MANN'S EARTH BAND, URIAH HEEP, MICHAEL SCHENKER'S TEMPLE OF ROCK with guest star Graham Bonnet, SUZI QUATRO, THE SWEET, NAZARETH, THE HOOTERS, THE LENINGRAD COWBOYS, MAGNUM FISH, DAD or THE TUBES. A special highlight was the appearance of the ROCK MEETS CLASSIC project on Friday evening: The 40-member Bohemian Symphony Orchestra Prague came to Seebronn under the aegis of the German Hard Rock pioneer Mat Sinners – and brought along prominent guests: TWISTED SISTER singer Dee Snider, Michael Kiske, with HELLOWEEN became a world star and today at UNISONIC, Joe Lynn Turner, who was once at the microphone for none other than RAINBOW and DEEP PURPLE, Marc Storace from KROKUS and up-and-coming star Jennifer Haben, who is currently causing a sensation with BEYOND THE BLACK, accompanied the ensemble and performed orchestral versions of their biggest hits.
The large audience response and the enthusiastic feedback were the reason for the decision to continue with the three-day concept including a family program in the following years. The program of the ROCK OF AGES 2016 was more diverse than ever: In addition to the main acts AVANTASIA and IN EXTREMO came the Canadian rockers SAGA, the US legend BLUE ÖYSTER CULT and the British SLADE to Seebronn – but also the Austrians FIRST GENERAL INFAMATION, the The visitors were delighted with hits like 'Kiss the hand of a beautiful woman', 'Fata Morgana' or 'Prince Charming' on Sunday. The final act was an appearance of the great female 80s icon KIM WILDE planned, which failed, however, at a runway blockage of the Stuttgart. But the pop singer caught up with her show – and was next to names like GOTTHARD, MARILLION, SUBWAY TO SALLY, PRETTY MAIDS, BLUES PILLS or SPIDER MURPHY GANG at the festival edition 2017 on the program.
2018 went on: SWEET also played one of the last shows of their long career in Seebronn as FISH, with MR. BIG and ULTRAVOX singer Midge Ure gave a concert to big stars on the fairground, the exceptionally faithful PINK FLOYD tribute band ECHOES also presented several celebrity guests as part of their opulent show. SAGA's voice Michael Sadler, THE HOOTERS created a fantastic atmosphere with their biggest hits and DIRKSCHNEIDER for a decent dose of refreshing harshness, while the BLACK STAR RIDERS persuaded the audience that they are managing the legacy of THIN LIZZY. Once again, the colorful mixture has proven itself…