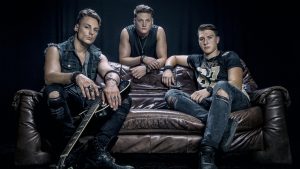 ::: english below :::
Die hessische Rockband SPY # ROW gibt die Zusammenarbeit mit Fastball Music bekannt. Unter dem Banner des Labels wird demnächst das neue Album veröffentlicht. Weitere Informationen dazu folgen in Kürze.
—————————————————-
The Hessian rock band SPY # ROW announces the collaboration with Fastball Music. Under the banner of the label, the new album will be released soon. Further information will follow soon.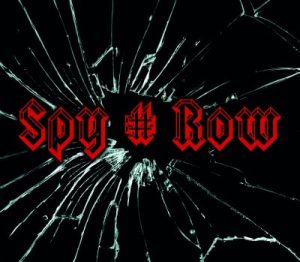 Grooviger Rock vereinigt mit dem powervollen Sound des schwarzen METALLICA-Albums; SPY # ROW sind so etwas wie die jungen KISSIN' DYNAMITE! Der Vergleich kommt nicht von ungefähr, sind doch diese Bluts-Brüder seit über 15 Jahren in dieser Besetzung ein eingeschworenes Team, obwohl das älteste Bandmitglied gerade mal etwas über 23 Lenze zählt.
Mit viel Gefühl, aber auch mit straighten Headbanger-Hymnen liefern SPY # ROW ein komplett überzeugendes Full-Length Debüt ab, welches die Zukunft dieses Trios neu gestalten wird. Ein unbeschriebenes Blatt ist die Band ohnehin nicht mehr, schließlich konnte man bis ins Emergenza Finale vordringen sowie bereits mit Blacky Lawless und W.A.S.P. zusammen die Bühne rocken und bei diversen Festivals (u.a. Riedler Open Air, Rock in Schroth) das Publikum mit ihrer jugendlichen Lässigkeit faszinieren. Das Album "Blood Brothers" wurde im Sommer 2018 im Desert Inn Studio Edingen-Sinn von Victor Dewald produziert und gemastert.
—————————————————-
Groovy rock combined with the powerful sound of the black METALLICA album; SPY # ROW are something like the young KISSIN 'DYNAMITE! It's no coincidence that these blood brothers have been a committed team in this line-up for more than 15 years, even though the oldest band member is just over 23 years.
With a lot of emotion, but also with straight headbanger anthems SPY # ROW deliver a completely convincing full-length debut, which will redesign the future of this trio. Anyway the band is no more "a blank sheet", finally, they could penetrate into the Emergenza-finale and already rock with Blacky Lawless and W.A.S.P. the stage together. They fascinate the audience with their youthful nonchalance at various festivals (for example Riedler Open Air, Rock in Schroth). The album "Blood Brothers" was produced and mastered in Summer 2018 at the Desert Inn Studio Edingen-Sinn by Victor Dewald.
SPY # ROW are:
Sam Jäger: Bass, Vocals
Tim Jäger: Guitars
Arian Gerhardt: Drums
Quelle/Source: http://www.nauntownmusic.com/